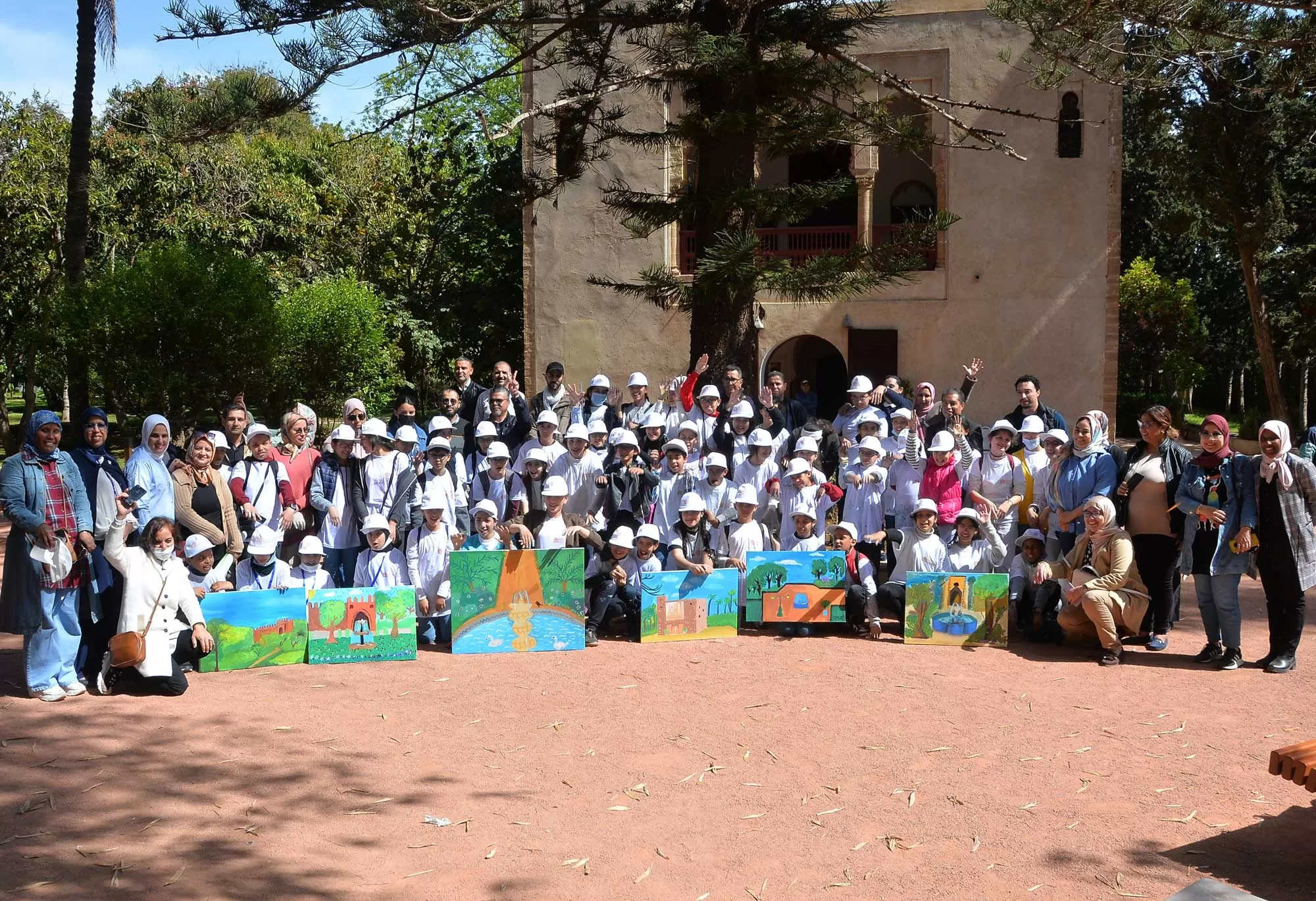 The Foundation for the Safeguarding of Cultural Heritage of Rabat, chaired by Her Royal Highness Princess Lalla Hasnaa, seeks to educate and raise awareness of the universal value of Rabat's cultural heritage, while enabling access to culture to as broad a public as possible, particularly young people.
The Foundation kicked off the second edition of "Drawing my heritage", implemented in partnership with the Ministry of National Education, Primary Education and Sports and the Moroccan Committee of the World Council on Monuments and Sites.  The initiative is held in conjunction with  International Monuments and Sites Day, celebrated by the World Council on Monuments and Sites (ICOMOS) since 1982, dedicated this year to "Heritage and Climate".
Raising the awareness of students on "Heritage and Climate" through artistic creativity, guided by teachers, deepens appreciation for cultural heritage and values associated with it, and puts cultural heritage, specifically natural heritage sites, in the fight against climate change and how it, in turn, impacts our heritage.
Six hundred schoolchildren, aged 6 to 12, from 20 elementary schools, painted artworks representing this year's topic, based on visits to the historical gardens of Rabat, arranged by the Foundation and its partners, and in-class performances and productions held on Rabat's natural heritage, including Nozhat Hassan, the Botanical Gardens, Chellah Gardens, the Andalusian Gardens of the Kasbah of the Oudaias…
Sixty students, supervised by a group of teachers, attended a Regional Art Workshop, producing over 50 paintings of Rabat's historical gardens.
These works of art are to be exhibited online on the Foundation's website at www.fspcrabat.ma